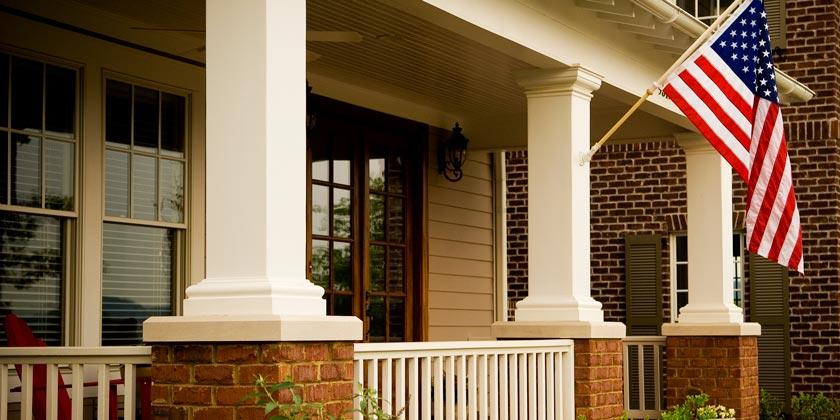 To apply for a VA loan, first look for a lender that specializes in this benefit program. Your lender will help determine if you meet service requirements, gather your personal financial information, point out credit issues and provide specifics on your home purchasing power.
Applying for a VA loan can be broken down into this straightforward process:

Select a lender
Prequalify to determine if you meet initial eligibility requirements
Become preapproved by providing all required documentation
Sign a purchase agreement on a home
Be patient while the loan file is sent to underwriting
Receive your clear to close, close on your home purchase and move in
To be fully prepared, we cover the major parts of the VA loan application process below.
What You'll Need for the VA Loan Application
Once you find a home that meets your preferences, needs and budget, it's time to finalize your VA loan application.
No matter what lender you choose, you will be required to provide information about yourself, your employer and your spouse or partner if they are a co-borrower on the mortgage. Documentation required for your VA loan application is used to verify your employment history, creditworthiness and your overall financial situation.
These documents may include:
A government issued photo ID
Recent pay stubs
Two years' worth of W-2 statements
Bank, investing and retirement statements
For self-employment, 1099 or rental income, the last two years of federal tax returns
Copy of your DD-214
For active military, a statement of service letter signed by your commanding officer
Your lender may require additional documentation depending on your unique financial situation.
Potential homebuyers should know that it is vital to complete your VA loan application as accurately as possible. Not disclosing key facets about your finances or refraining from providing requested documentation will delay the VA loan process and may result in loan denial.
Getting Preapproved for your Loan
Once all documents are gathered and are satisfactory, your lender will preapprove you for the VA loan.
VA lenders rely on an Automated Underwriting System (AUS) – a computer program that instantly evaluates a borrower's eligibility – to determine a buyer's preapproval status.
Not every borrower receives AUS approval; however, this does not mean your VA loan is denied. Instead, your VA lender may consider a manual underwrite, which means a person instead of computer program will be crunching the numbers on your loan file.
Those requiring a manual underwrite generally have a lack of credit history, late mortgage payments, bankruptcy or foreclosure showing on their credit report and may face more stringent credit and income requirements.
Prepare for the Home Stretch
Before final approval and receiving a clear to close, your VA loan application is submitted to underwriting. Underwriting is a final review of your loan file to ensure everything meets requirements set forth by the VA and the lender itself.
After review of the file, the underwriter will provide you with a clear to close, conditional approval or denial.
Borrowers should understand that receiving a conditional approval is very common and this generally means you must provide additional documentation before moving forward. Things such as changes in employment status and large bank account deposits may trigger a conditional approval.
It is important that you provide any requested documentation as quickly as possible to ensure you hit your closing date.
Once your loan file receives a clear to close, you're all set and only have to wait until closing day to sign your loan paperwork and move in!