Published August 30, 2010
2 min read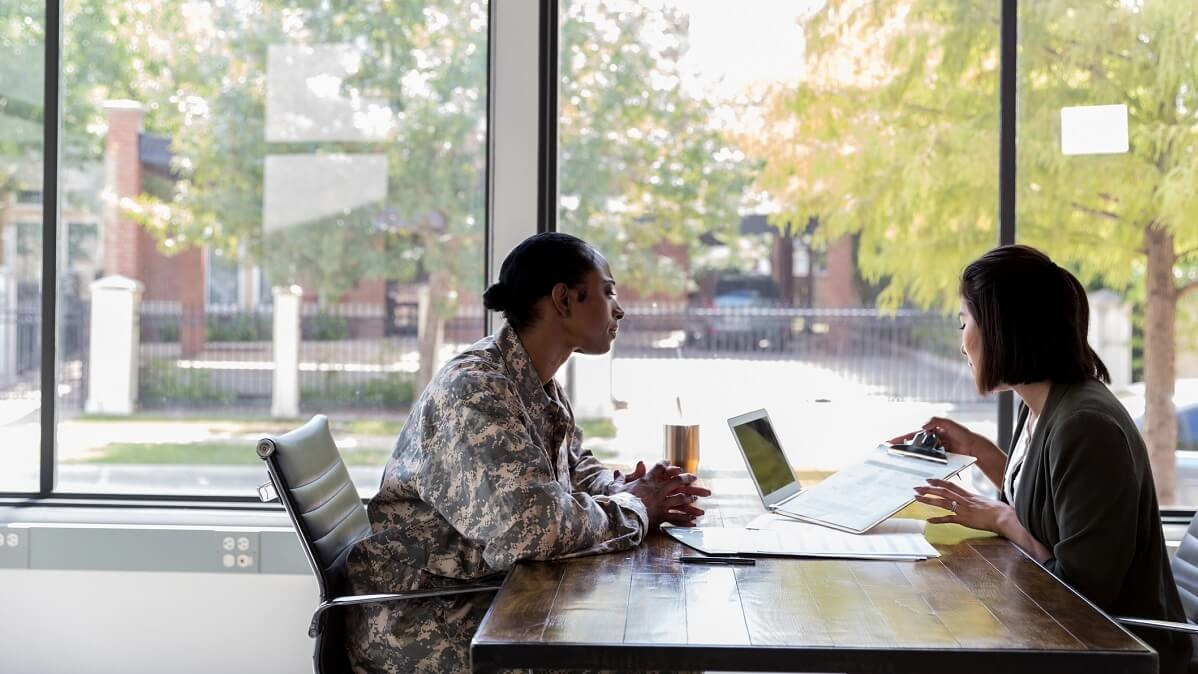 VA loans are designed to help eligible current and former military members purchase move-in ready homes they plan to live in as their primary residence. They have significant benefits like no down payment or mortgage insurance.
A VA loan often offers more lenient underwriting terms than conventional loans, but qualified applicants do have restrictions on the uses of a VA home loan.
Non-Approved VA Loan Uses
The VA has rules against loans that finance land considered "unimproved" with no set date to construct a home after purchase. Qualified buyers may be able to purchase a lot on which to put a mobile home, or the sale of a lot for the buyer to build a custom home. When applying for such a loan, the VA requires the loan for the lot to be accompanied by a construction loan. You can't get a VA loan on a lot without intending to place a home there. It's also important to understand that not all lenders will make VA loans for manufactured homes or for new construction.
Buyers also can't get a VA loan approved for construction or purchase of a home to be used exclusively as an investment property. The VA's primary residence rules apply in this case. The buyer must intend to occupy the property as their primary residence.
VA buyers can only purchase in the United States and its territories. That means you cannot use a VA loan to buy a home in a foreign country, even if you're stationed there.
VA Loans for Multi-unit Properties
The VA does allow a qualified buyer to purchase a multi-family housing unit, typically up to a fourplex, provided the veteran or service member intends to live in one of the units. To get a VA home loan on multiple housing units, they must have one common owner, and must be assessed as a single property.
Separate unit purchases are best applied for after consulting with a VA approved lender and/or a regional VA office representative. The specific details of an individual situation often require a Department of Veterans Affairs representative to determine whether the property is eligible for a VA mortgage.
VA minimum property requirements for multi-unit properties aim to keep each unit private and accessible. The requirements keep the units separate, which applies to the property's utilities, too. Not all utility services need to be separated, as long as the property fulfills a few criteria, mainly concerning utility shutoffs, water main connections and easements to them.
Although the minimum property requirements change for multi-unit VA loans, common spaces for heating or cooling equipment, laundry and storage are allowed. Other than that, the requirements dictate that each space remain a separate entity.
It sounds sensible to borrowers in need of an income boon to finance a multiunit property purchase with a VA loan and collect rent money from tenants. But that rental income isn't easily counted as monthly income toward debt-to-income ratios and overall affordability. Lenders have policies with varying degrees of leniency. Generally, you may need to have a history as a landlord in order to count the rental income you're expecting to make.
There's inherent risk when tenants' rent counts toward income, so lenders may also want reassurance that borrowers have plenty of cash reserves, proof of experience and income as a landlord or more.